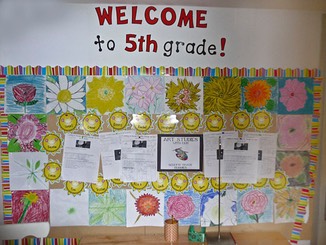 The following resources provide more in-depth information and ideas to support the implementation and understanding of the three outcomes and key educational characteristics described on the Home page and the About Era 3 Learning page:
GENERAL RESOURCES 
•A Summary of Research that supports Era 3 outcomes and characteristics.
•A list of some of the best books about Era 3 Education.            
•A list of articles from Educational Leadership (ASCD) that help to further explore Era 3 educational outcomes and characteristics (good for professional development sessions and study groups)
MISSION, OUTCOMES AND CULTURE
•What is your core mission? Download a series of questions to help you decide on your core Era 3 mission as a teacher or educational leader here.
•A more detailed descripton and analysis of a sample Era 3 mission and its three outcomes can be downloaded here.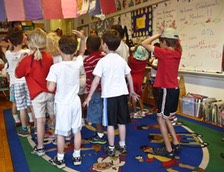 •Other examples of Era 3 mission statements can be downloaded here. 
• Download a sample set of research-based beliefs about learning and their educational implications here.

•Watch a four minute video about creating a Vision for Learning based on up-to-date beliefs about how children learn here.
•Download some good ideas to help create a positive Era 3 learning environment here.
•Make meaning and purpose key elements of teaching and learning…
•Make motivation a key part of the learning equation.
FIVE "SKILL SETS" TEACHING AND LEARNING

Five relevant Era 3 skill sets, built around the following areas: Curiosity; Information Literacy; Thoughtfulness; Application; Communication… should permeate curriculum and instructional practice at all levels. 
•Download here an overview of the five Era 3 skill sets and their implications.
• Download here an article that describes seven principles for implementing Era 3 learning skills. 
•Download here an article examining eight types of instructional strategies that help to implement the five Era 3 skill sets.

•Download here an article that describes ten simple strategies for implementing the five key Era 3 skill sets.

•Find out how to develop an inquiry-research-project based instructional approach that incorporates learning the five skill sets for an Era 3 world here and here.
•Where did all the questions go? Download here the case for stimulating student curiosity in the classroom, and suggestions as to how to increase student curiosity and question-asking.
•Download here an article entitled "Teaching Students to Ask Their Own Questions".
•Read here a commentary that describes why information literacy - searching for and processing information and data - is such an important skill set in an Era 3 world. 
•Go to this website for information about promoting digital and media literacy for all students.
CIVICS EDUCATION
•The main components of an effective civic-based education are described here.
•Find out more about the Civics for All curriculum initiative here. 
•California has developed a booklet describing ways to align civic education with the common core standards. You can download the booklet here.
•How can newspapers be used in classrooms to stimulate and motivate learning, promote current events, meet the Common Core standards, and teach civics? Find out here.
•A useful instructional strategy for incorporating current events into the curriculum can be found here.
MEANINGFUL CURRICULUM
•Download an article describing key curriculum characteristics in an Era 3 world.
Selecting Era 3 Curriculum Materials                                  
•Selecting and finding strong curriculum materials in an Era 3 world can be difficult. The following two items can be helpful:
a. Curriculum Materials Selection Criteria that meet Era 3, 21st Century requirements.
b. A list of specific curriculum materials and resources, both disciplinary and multi-disciplinary, that help schools meet Era 3, 21st century mission outcomes and curricular program criteria. 
Specific Subject Area Era 3 Resources and Information
•The arts are often downplayed in today's education. But the arts provide meaningful and important qualities to a 21st century education. Download here ten reasons why teaching the arts is critical in an Era 3 world. Also here you can find a number of articles suggesting how to integrate arts education into the curriculum.
•Download here one dozen reasons why we need strong science education programs in an Era 3 world.
•Read a commentary that explains what science education should look like in the not too distant future here.
•For more information about STEM (Science, Technology, Engineering and Mathematics) goals, programs and resources to go the STEMX website.
Interdisciplinary Curriculum Resources
•The Integrated Skill Development Process (ISDP) is a collaborative design process for teachers and schools to use in order to develop a focused, integrated, cross-curricular Era 3 skills development approach.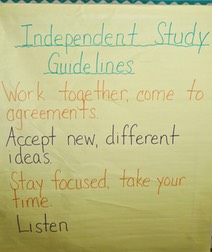 •This article, written a number of years ago, describes the essential features of a thematic, interdisciplinary approach. Other information about thematic, interdisciplinary teaching and learning can be found online at Edutopia.
Competitions and Comprehensive Programs
•Find worthwhile K-12 Competitions and Comprehensive programs  in this article. 
ASSESSMENT AND ACCOUNTABILITY
•A fun "testing" cartoon can be found here.
•Read the article "Has Testing Reached a Tipping Point" here.

•The article Measuring What Matters, by Jay Mctighe and Grant Wiggins, argues for an assessment overhaul and a more "balanced" approach to assessments.
The Portfolio Assessment Model
•Download a short story about customized, multiple assessments-portfolios vs standardized assessments here.

•Why do we need a multi-dimensional set of assessments collected through portfolios? Download here an overview of a portfolio assessment model and ways to begin the process in any school or district. 
•Download here an article that describes and provides more detailed examples of a system for assessing the three outcomes of Era 3 learning through portfolios of multiple types of assessments. 

Alternative Assessments and Student Work
•The New York State Performance Assessment Consortium has developed a graduation approach using four types of performance tasks. The Consortium has also collected data on how well students from the schools in the consortium do in college. You can examine this and other work of the consortium by going to their website here.
•Some Alternative Assessment/Student Work print resources are listed here.  
•Developing and examining student work is a critical component of both formative and summative assessment in an Era 3 world.  Download here a list of weblinks and resources to help teachers use and examine student work as part of their assessment repertoire.
•Download here a blog with comments that suggest a way to revamp assessment and grading using a "big data" approach: multiple data points and student self-reflection.
ENGAGING AND EFFECTIVE INSTRUCTION
Motivation and Engagement -- General
•The importance of motivating and engaging students in learning is highlighted in this commentary - download here.
General Instructional approaches
•Click here for access to the Teaching Channel, a website with literally hundreds of examples of teachers demonstrating the application of instructional strategies in a variety of subjects, grade levels and topics. 
•Some of the best print resources for effective, interactive instructional strategies that support Era 3 instruction are listed here.
Inquiry and Project Based Instruction
•Download here an exciting way to promote inquiry, critical skills, research projects, and discussions with well-known outside experts for a more authentic learning experience.
•This article on Project Based Instruction provides an overview of this useful and important educational strategy and suggests helpful resources.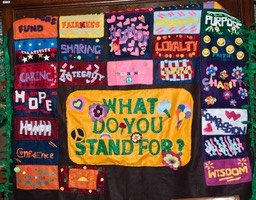 For more information on how schools implement a project based learning approach, download the article ten tips for replicating project based learning.                                                     
What does successful project based learning look like? describes ways to implement project based learning in the elementary school.
Seven types of powerful student projects are examined in this commentary.
Seven Steps to High Quality Project Based Learning is one of many commentarties on PBL on Thomas Markham's website. Worth a visit! Also see his commentary, Designing High Quality PBL at ASCD Edge.
Manor New Techology High School, in Manor, Texas, has developed a step by step guide to effective project based learning. Download it  here.
How do you develop integrated projects for deeper learning? Explore how it might be done here.
When students do research projects…download here some 21st century ways to produce technologically driven products instead of research papers!
What are the connections between deeper learning and project based instruction? Read more about the relationships here.
Instruction for Creative Thinking

•How and why should we teach creative, flexible thinking? This article describes creative thinking strategies and programs that might be incorporated into everyday teaching and learning. Download it here.
Writing Instruction
•Two articles here and here describe how writing and writing instruction can make a huge difference in overall learning over time. 
•Student notebooks are a good way to promote writing. The commentary Four Ways to Think Like a Scientist with Science Notebooks  describes an excellent notebook-writing process that can be used in many subject areas, not just science. 
Formative Assessments
•Download here a commentary that describes a powerful feedback process for improving student learning.
COMPREHENSIVE PROGRAM RENEWAL 
Program-organizational Era 3 renewal examines an overall process for improvement 
based on five questions:
Does our mission statement provide a vision and outcomes to guide Era 3, 21st century learning?
What Era 3 principles of learning should guide our educational practices?
What policies, school structures, culture, and resource allocations are needed to support the                    development of Era 3, 21st century programs?
How can we develop and design a coherent Era 3 curriculum that integrates Era 3 outcomes?
How should we teach and assess in order to achieve Era 3, 21st century outcomes?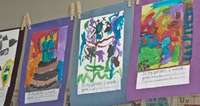 •The chapter by McTighe and Seif, An Implementation Framework to Support 21st Century Skills in Bellanca and Brandt,  "21st Century Skills: Rethinking How Students Learn" (Solution Tree Press, 2010) will help you to gain insight into how to use the above questions to create Era 3 educational programs.  For information about or to purchase the book, go to:  
http://www.solution-tree.com/products/21st-century-skills.html

•The book Schooling by Design, by Wiggins and McTighe, offers school leaders both a theoretical and practical approach for redesigning curriculum and schools in general in an Era 3, 21st century world.  
•The Era 3 Educational Survey consists of a set of questions to help evaluate how well an organization has developed Era 3 programs, and what else needs to be done. 
CURRICULUM RENEWAL
•The article Reconfiguring Learning Through Curriculum Reform suggests five characteristics of a redesigned curriculum, and a curriculum renewal framework for implementing changes.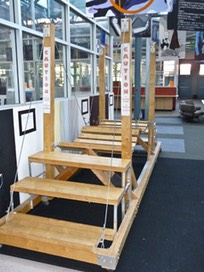 •Click here to link with a number of  excellent curriculum documents, including Renewed Curricula, Understanding Outcomes, on the Government of Saskatchewan website. .
•Connect to Understanding by Design resources at ASCD to learn more about Understanding by Design (UbD), its implications, and staff development opportunities. Understanding by Design is a curriculum development model to help develop an Era 3 curriculum.  
The article Social Studies Revived, published in Educational Leadership (ASCD)  suggests how schools might redesign curricula using the Understanding by Design model. 
EVALUATING AND IMPROVING TEACHING EFFECTIVENESS
•A "best practice" framework for evaluating and improving a teacher's goals, classroom culture, instruction, assessment, and other factors can be found in the following items: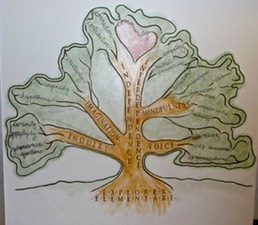 Download this article that overviews A Best Practice Instruction and Assessment Framework for an Era 3, 21st century world.
          This item describes and defines best practice teaching indicators for an Era 3, 21st century world;
        This item provides an observation and supervisory format for improving instruction and assessment, based on best practice teaching indicators in the document above.
PROFESSIONAL DEVELOPMENT
•Here is a different way of thinking about teacher evaluation and professional development:
http://voices.washingtonpost.com/answer-sheet/guest-bloggers/videotaping-teachers-the-right.html

•The article Effective Teachers are Made, not Born suggests a new and different way to think about developing professional learning communities. 
•The article Staff Development to Improve the Teaching of Thinking, written a number of years ago, still offers up to date suggestions as to how to implement a strong thinking component to the curriculum and suggests the dimensions of a complete staff development model. 
Visit the Wallace Foundation website for resources on educational leadership and after-school programs. 
URBAN EDUCATION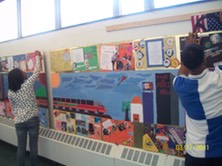 Download several research reports on urban education  -- one suggesting the characteristics of successful urban elementary schools and another suggesting the characteristics of successful urban secondary schools.
The National Center on Time and Learning website provides a wealth of information, resources and case studies on "promising practices" that support academic improvement. Although a major focus is on extended time, it is the use of time that is emphasized. The promising practices suggested in this website should be considered for any school facing difficulties with student academic achievement. 
A new and excellent book about urban education, Embracing Risk in Urban Education,  by Alice E. Ginsberg, provides examples of four urban schools in Philadelphia that promote "curiosity, creativity, and courage" in a No Child Left Behind world.